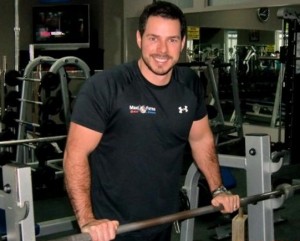 Qui est Keven Arseneault ?
Keven Arseneault est un passionné de l'entraînement et de la nutrition. Ayant goûté au monde du conditionnement physique très jeune, il a vite su qu'il ferait de sa passion son métier. Il a donc évolué travaillant d'un gym à un autre durant ces 17 dernières années.
Il a été directeur adjoint et directeur scientifique chez Hardgym Performance, soit un centre de performance situé en plein cœur de Québec, où il s'est occupé, par l'entremise de celui-­ci, de l'entraînement et/ou de la nutrition de plusieurs sportifs de haut niveau tels que des joueurs de football de la CFL, des joueurs de hockey de la NHL et de la ligue junior majeure du Québec (Remparts de Québec, Screaming Eagles du Cap-­Breton), d'hommes forts sur le circuit mondial (World Strongest Man), de pompiers compétitionnant sur le circuit international de Firefit (dont Claude Bélanger, champion mondial) et bien plus.
De plus, avec les années, il s'est acquis une spécialité entourant le monde de l'entraînement des métiers tactiques et opérationnels (pompiers, policiers, ambulanciers, garde du corps, GRC, armée, etc.). De ce fait, il travaille toujours actuellement de façon très étroite avec le service d'incendie de la ville de Québec afin d'améliorer le volet de la santé et de la prévention en mettant à profit ses champs d'expertise. Par exemple, en 2014, il a innové en matière de conditionnement physique en proposant un système d'entraînement reposant sur des boyaux usés récupérés à titre d'outil pour faire des exercices de musculation chez les pompiers sur leurs lieux de travail. Keven a travaillé également avec la Sopfeu ainsi que le corps policier de la ville de Québec où il a apporté son expertise dans le domaine de l'entraînement et de la nutrition
Par la suite, il est devenu copropriétaire de la succursale de Charny de la chaîne des centres de conditionnement physique de Québec Maxi Forme Fitness jusqu'au printemps 2015. À l'été de la même année, Keven a quitté la ville de Québec où il a vécu durant 10 ans afin de relever des nouveaux défis dans la grande métropole. Son bureau est actuellement situé dans la succursale du Progym de Montréal (4500 boulevard hochelaga, Montréal), soit le plus centre de conditionnement physique au Canada, où il gère sa propre entreprise de services en matière d'entraînement, de nutrition, de naturopathie, d'évaluation de condition physique et de conférences (pour toutes informations, contactez le au : info@kevenarseneault.com).

Sur le plan athlétique, Keven a évolué en tant que sprinter sur 100m et 200m durant tout son secondaire pour se rediriger ensuite dans le monde du culturisme. Il cumule actuellement cinq compétitions en tant que culturiste naturel (2004 à 2010) sur plan québécois et canadien et est détenteur d'une première position dans la catégorie mi-lourd lors d'un championnat provincial testé. Durant ces années, il a pu expérimenter divers protocoles nutritionnels et d'entraînement afin de mieux comprendre les écarts entre la théorie et la pratique. C'est en expérimentant la théorie au niveau des techniques d'entraînement que Keven conçoit en 2013 son tout premier livre "Le Recueil des Techniques d'Entraînement" et sa version anglaise "The Handbook of Training Techniques". Plus de 3000 exemplaires ont été vendus. Par la suite, en 2020, la version 2.0 de ce recueil (revue et augmentée) a été publié avec la compagnie d'éditions AMPHORA sous le titre "La bible des stratégies et planifications d'entraînement".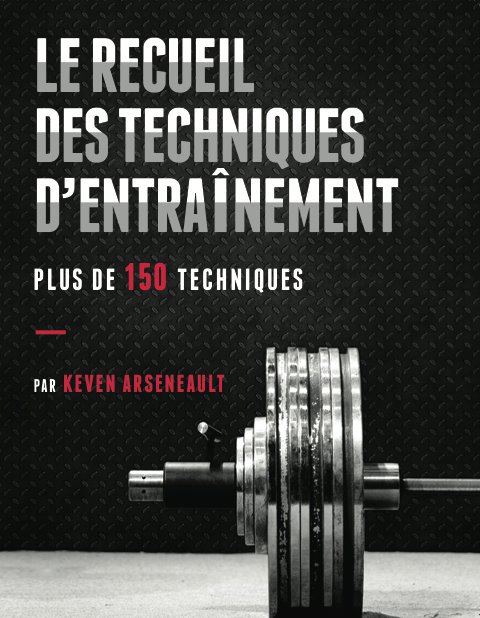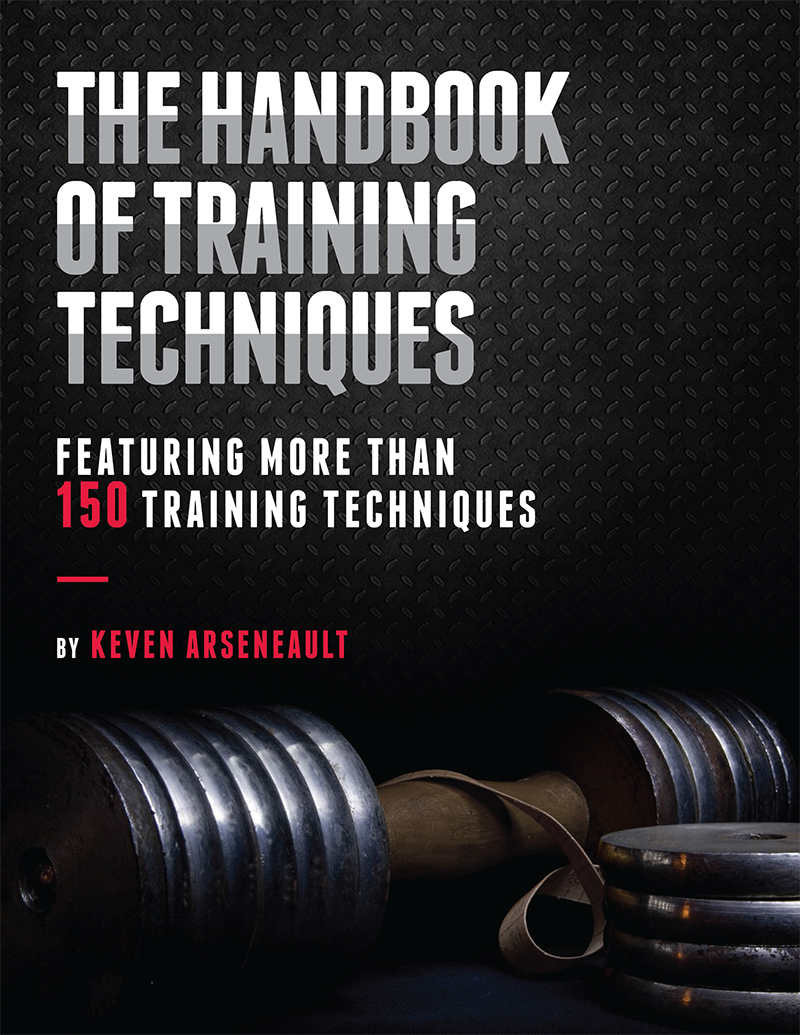 Formation académique
Au niveau de sa formation, Keven est tout d'abord bachelier en kinésiologie de l'Université Laval où il a ensuite poursuivi ses études au baccalauréat en nutrition et dans un Diplôme d'Études Supérieures Spécialisées (D.E.S.S.) en alimentation fonctionnelle et santé de la même université. Il est ensuite devenu naturopathe en suivant sa formation à l'Institut de Formation Naturopathique (IFN) et a complété sa maîtrise en kinanthropologie à l'UQAM.
Il est également détenteur de la certification américain reconnue C.S.C.S de la National Strength and Conditioning Association (NSCA) et possède son niveau 1 canadien en haltérophilie du Programme National de Certification des Entraîneurs (PNCE).
Sur le plan du partage de ses connaissances, il a enseigné l'anatomie sur cadavres durant deux ans aux premières années de kinésiologie à l'Université Laval et a été durant 7 ans assistant de cours dans ce même programme (en plus d'être le VP académique durant ses études). Il a de plus participé à des chroniques à la radio, à la télévision et dans des webzines pour le sport, toujours au niveau de l'entraînement et/ou de la nutrition. Actuellement, il collabore avec les compagnies ATP-LAB (https://atplab.com) et FD Fitness (https://www.fdfitness.ca) afin de partager ses connaissances et sa passion.
Entrepreneur

Du côté business, Keven est cofondateur et créateur des produits Forging Heroes, qui se caractérise comme étant des suppléments destinés principalement au monde de l'entraînement fonctionnel. Récemment, il s'est toutefois retiré de la compagnie pour concentrer ses efforts pour faire évoluer d'autres sphères de sa vie. Pour toutes informations sur ces produits, visitez le www.forgingheroes.com.
Actuellement, Keven concentre ses efforts sur un site internet pour offrir de la formation continue (entièrement à distance) dans le domaine des suppléments alimentaires autant dans le domaine médicale que sportif, soit l'Institut de Supplémentologie Appliquée (
www.supplementologie.com
).